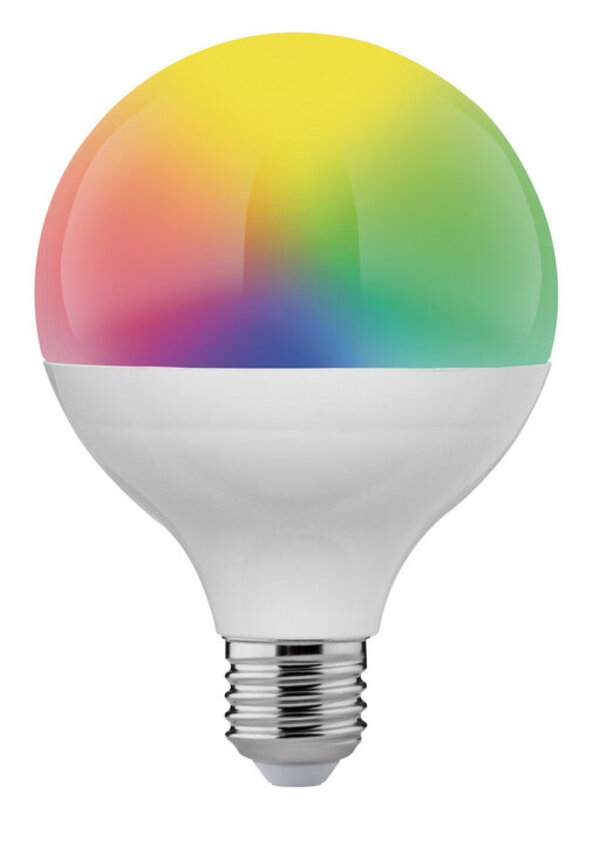 GLOBE 95 FROSTED SMART RGB + TUNABLE WHITE
_ Create your atmosphere: customize your environments through 16 million color combinations.
_ Customizable: set your lights via tuya app and the most popular voice assistants in the market.
_ Tunable white 2700-6500K: more realistic white thanks to the combination of 2 tones of white.
_ Lights based on biorithm: color temperature and dimming automatically adapt to the circadian rhythm as the hours of the day pass.
_ Daily programming / sleep & wake up mode: turn on, off and dim the lights even with timer automatically on preset days.
_ Coming & leaving home - geolocalization: automatic management of lights when you enter or leave your house throught geolocation
_ Control your lights with motion sensors or security kits based on compatible platforms. Simulate your presence when you are out of home.
Available in the following versions
D95WT100RTW
12,0W - 1521lm - 2700-6500K - E27 - 180° -
BOT LIGHTING S.r.l. con unico socio Via Lombardia, 37/39 – 30030 Cazzago di Pianiga (VE) Italy – T. +39.041.51.29.411 – F. +39.041.51.01.715 botlighting.it – botlighting@pec.botlighting.it – info@botlighting.it Reg. Imp. VE – P.I. e C.F.IT 01733730285 – Numero REA VE 307667 – Capitale Sociale € 100.000,00 i.v. Reg. RAEE: IT08010000000051 – R.N.Pile IT09060P00000199 – Soggetta a direzione e coordinamento di NH4 S.r.l.