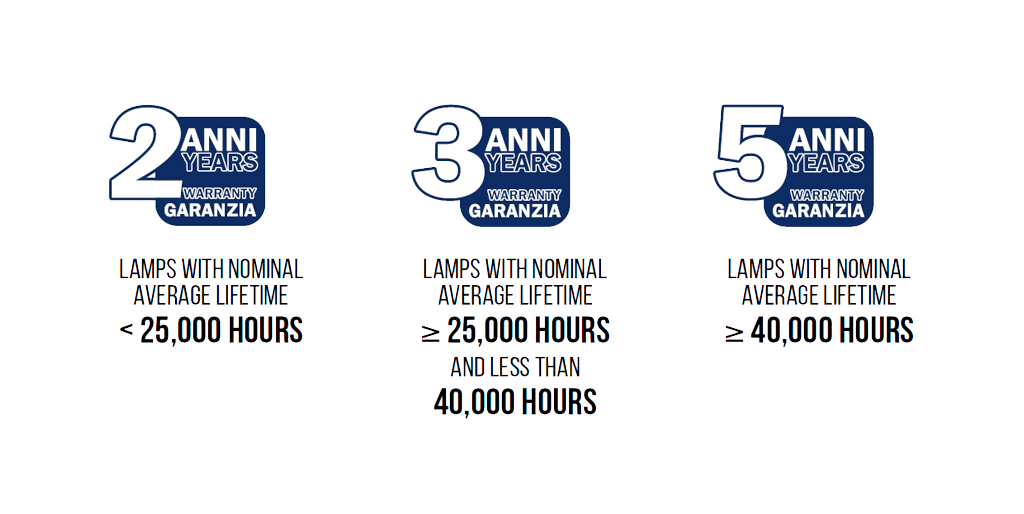 This warranty only covers Products used according to the conditions of use listed below, which must all be met for the purpose of warranty coverage.
The products must be properly installed and used in accordance with the manufacturer's instructions.
Check the electrical parameters of the system if they are compatible with the product before installing it.
The warranty period is based on a maximum burning behaviour of 4,000 hours a year at a maximum temperature of 25 °C.
The warranty period starts on the date of purchase shown on the invoice/receipt and/or the production batch shown on each product.
The fixture must only be used for the purpose for which it was designed. Any other form of use should be considered improper.
The LED fixtures are designed for installation in positions where it can receive enough ventilation to allow adequate heat dissipation, do not cover or wrap the appliance or its driver under any circumstances.
The use in contexts not adequate can considerably reduce the lifetime and invalidates the warranty.